| | | | |
| --- | --- | --- | --- |
| Netherlands: House Wants Egyptian Explanation on Kidnapped Coptic Girls | | | |
Written by Nis News Bulletin
Wednesday, 18 April 2012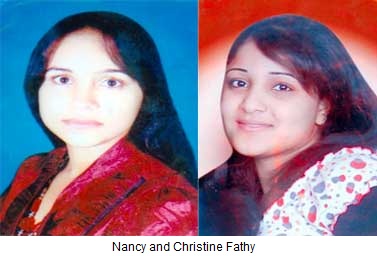 STERDAM -- A Lower House majority is demanding that Foreign Minister Uri Rosenthal call his Egyptian counterpart to order on the kidnapping of Coptic girls in Egypt (AINA 1-25-2012).
The demand is an initiative of small Christian party ChristenUnie's MP Joel Voordewind. He was alarmed by reports by public broadcaster EO saying that 1,500 Coptic girls have been kidnapped in the past 10 months. They are often forced to convert to Islam and undergo female circumcision.
According to Voordewind, the growing influence of Salafism in Egypt is being accompanied by serious human rights violations. "The girls are genitally mutilated and forced into marriage without the Egyptian government doing anything against it. This is unacceptable."
Voordewind is supported by the conservatives (VVD), Party for Freedom (PVV), Christian democrats (CDA), Socialist Party (SP), leftwing Greens (GroenLinks) and the smallest Christian party SGP. They want Rosenthal to address his Egyptian counterpart about the lax attitude of the authorities, as a result of which the perpetrators can freely go their way and are not brought to trial. Voordewind also wants the Netherlands and the EU to provide legal support to the parents affected.
Last Updated ( Wednesday, 18 April 2012 )